About the Artist
Contemporary Traditionalists –Cinda Sue Dow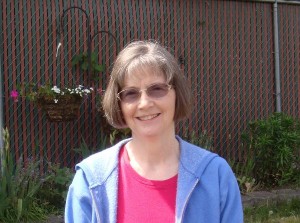 An artist's style denotes who they are through brush strokes, use of color, medium, and subject matter. No two artists are alike. It is often said that there is nothing new in art, except the creative application thereof.
This holds true for artist, Cinda Sue Dow, who is no stranger to creating art and being unique.
"As an identical twin and the last of nine children, being a unique individual came to me through art", Cinda Sue says. "I can still recall the feeling of excitement when, at seven years old, I did my first portrait. I knew I was going to be an artist.
Cinda Sue was raised in a typical small Midwest town. Her father was a carpenter and her mother a stay at home mom. "We didn't go on vacations. There were no trips to art museums, galleries, or shows. Art was not a part of our collective experience. However; I wanted to be an artist and my family was very supportive of that desire, in theory anyway."
Like her siblings before her, and her parents before them, Cinda Sue went to work at an early age, working as a waitress through high school. Despite working full time, she maintained top grades and was one of the top artists in her class.
"When students were preparing to apply for college, the art teacher taught how to do portfolios…to the boys! When I objected, my teacher informed me that, as a girl, I couldn't do anything in the art field but teach, so I didn't need to know how to do portfolios. Needless to say, I was floored! I did not learn how to do portfolio, but I did continue to follow my desire to be an artist."
Cinda Sue began her training in illustration at Butera School of Art, in Boston, MA, in the late sixties, and later with a correspondence course with the Famous Artists' School. She undertook further study with Dorisjean Colvin, at The Redmond School of Art, Redmond, WA and with Gary Fagin, through workshops at The Realist School of Art, Seattle, WA. She was one of six artists chosen by The Stuart Parks Forensic Training Program to train with members of the police force to do composite sketches. She fed her interest in design through a course at Faux Finish Institute, Seattle, WA.
Cinda Sue's professional career began in 1991 doing pencil portraits and branching out the following year into Pastels, a medium she fell in love with and has embraced ever since.
"When I saw a demonstration of Pastel, I could not believe the amazing colors that jumped from those beautiful pastel sticks to the paper. I was hooked! I had to learn how to do that!" Retirement, in 2004, from a 25 year career in the field of accounting, afforded Cinda Sue the opportunity to pursue her preferred career in the arts.
"I had been laying the foundation while working and raising my family, now I was ready to build. By this time, we had moved to the beautiful San Juan Islands in Washington State, a perfect place to create art."
The next few years were full of creative endeavors, from mixed media, acrylic painted furniture, floorcloths, faux painting and "en plein air". Group and Solo shows, competitions, and teaching. Each activity, a brick in building her unique, clear, individual style of art that screams 'Cinda Sue'. Nor did any of these experiences shake her steadfast passion for Pastel
"When you try new processes, it brings you back to your main medium with new inspiration and excitement." Cinda Sue says. Cinda Sue's style has emerged naturally over the years, as she experimented with different subject matter and mediums. Her love for animals and figurative, done in the traditional, realistic manner and her equally strong appreciation of abstract and design, have blended into a unique style full of surprises, that she calls "Contemporary Traditionalism".
"I like to paint with bold, vibrant colors, surrounding the subject with unlikely, sometimes, fanciful design. I want my paintings to bring joy to those who view it. If a painting "tickles" me, I figure it just might make someone else smile."
You can find Cinda Sue's work on Xanadu Gallery